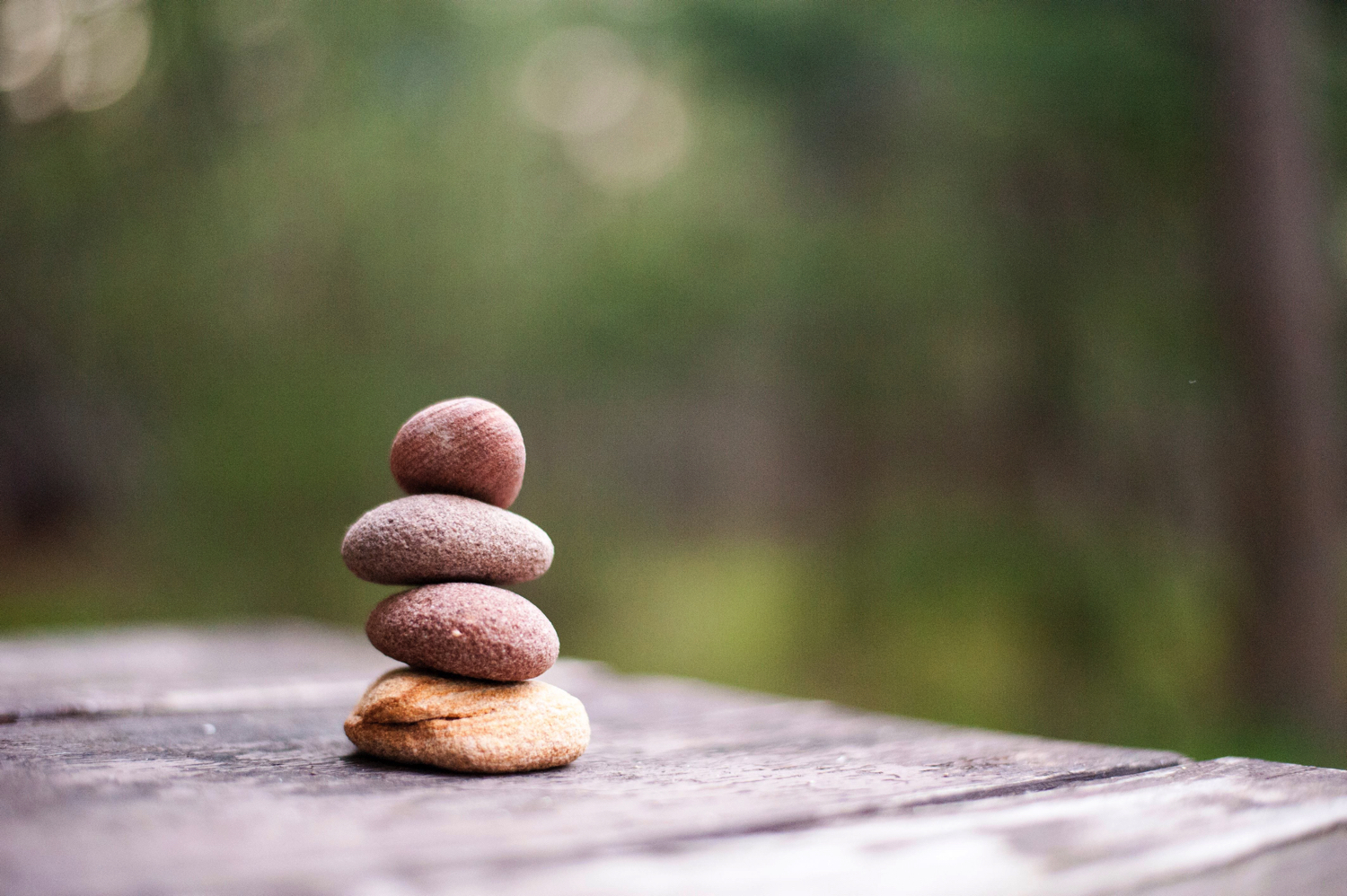 Our Mission
Welcome to Penny Lane Therapy! Our goal is to help you live a balanced, fulfilling life. We will guide you through the therapy process in a safe, non-judgemental atmosphere which will put you at ease.
We will help you set measurable goals in order to acheive resolution and healing. We will adapt the therapeutic process to meet your individual needs so you can see the results you want: increased self-esteem, improved self-care, decreased self-defeating behaviors, greater hope and joy.
We are passionate about helping others improve their mental, physical, and emotional wellness. We will help you develop coping skills and the tools to help you change your thoughts, emotions, and behaviors. Together we will find the life balance you have been looking for.
Our therapists use research based therapeutic techniques such as Cognitive Behavior Therapy (CBT) and Mindfulness-Based Approaches. We can help you journey toward wellness and away from symptoms of stress, anxiety, depression, loneliness and isolation, attention deficit hyperactivity disorder, oppositional defiant disorder, obsessive compulsive disorder, and intermittent explosive disorder.
We'd love to help you take the first step in improving the overall quality of your life!
Our Therapists
LeAnn Chastain, M.Ed., LPC-S, RYT
LeAnn is a Licensed Professional Counselor and Supervisor with an M.Ed. in School Counseling from UCO. She is also a yoga instructor with an RYT-200 certification through Yoga Alliance. She uses Cognitive Behavioral Therapy, mindfulness, breathwork, movement and bibliotherapy to help clients live a life of joy, balance and inner peace.

LeAnn has a therapy dog, Penny, who is a 7 year-old Golden Retriever.
Lauren Bond is an LPC and Certified Life Coach. Lauren enjoys working with teens and adults who are dealing with anxiety, depression, relationship issues, and any type of emotional stress that comes with life. She helps clients find the best parts of themselves so that they can grow to become the person they have always wanted to be. Lauren has a sweet Golden Retriever named Winnie who works alongside her. Winnie loves helping clients feel calm and comfortable.

Lauren earned a Bachelor of Science in Education in 2014 and received her Master of Education in Guidance and Counseling in 2021 from the University of Central Oklahoma. Lauren is certified by the Universal Coach Institute and is also certified as a Solution-Focused Coach. Lauren currently accepts Healthchoice and private pay.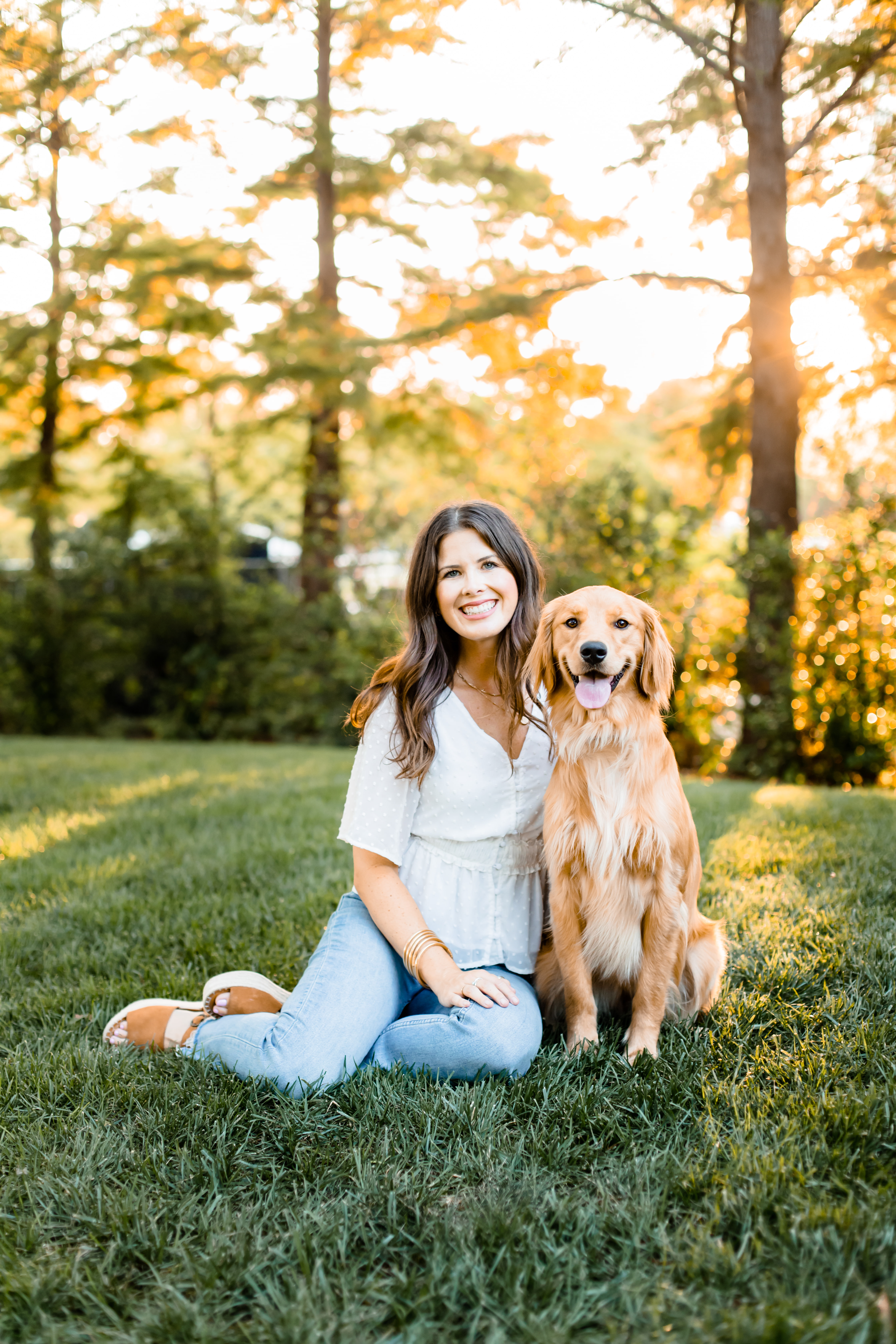 Lauren Bond, M.Ed., LPC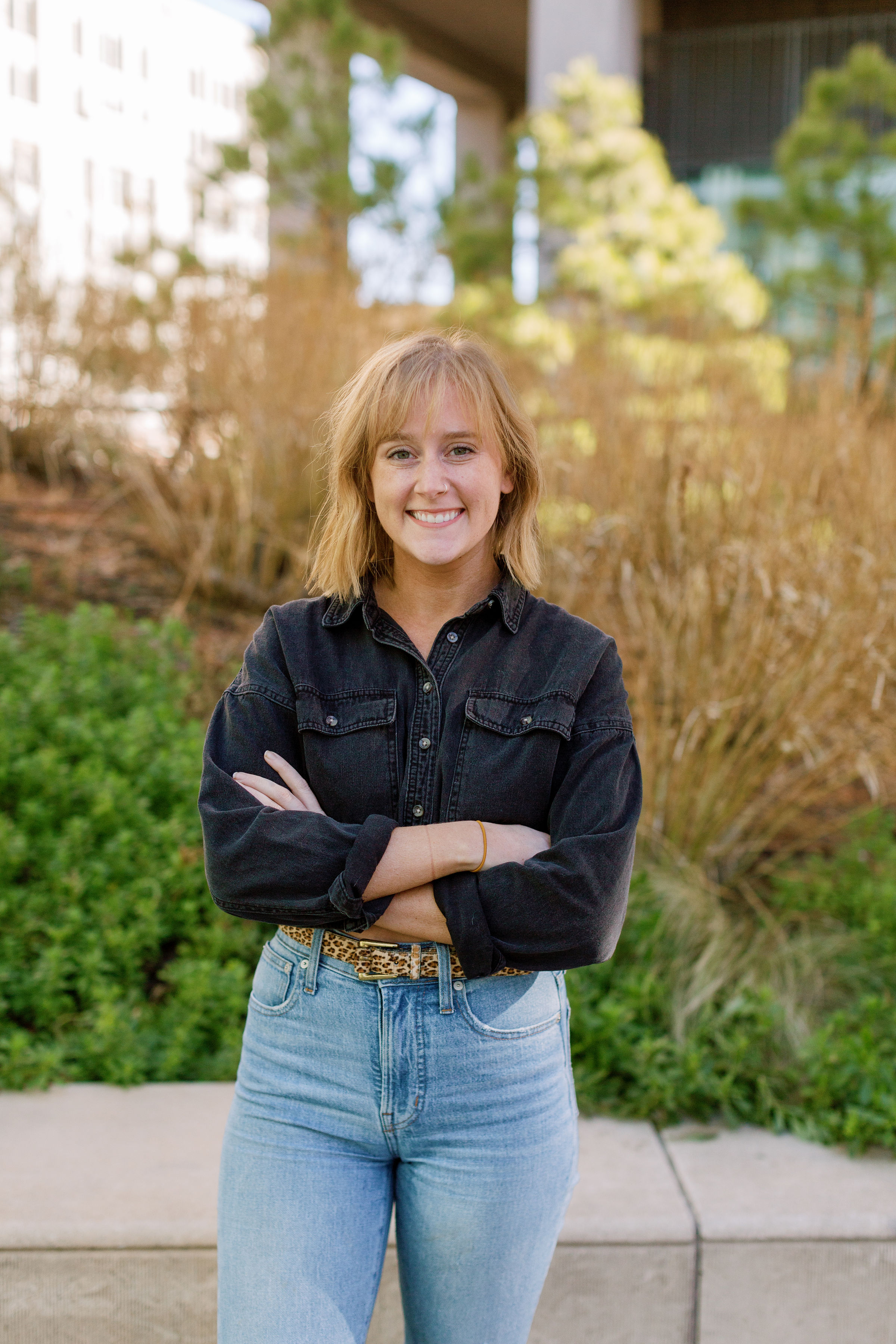 Megan Stephenson, M.Ed., LPC Candidate, RYT
Megan is an LPC Candidate who holds a Bachelor's Degree in Education, a Master's in Community Counseling, and a Life Coach Certification. Megan takes an integrative approach to counseling that is tailored to meet the needs of each individual client and their desired therapeutic outcomes. Megan believes that true healing comes from doing the hard, but necessary work of looking inward and observing, nonjudgmentally, what is going on beneath the surface that is contributing to how we show up in and engage in the world. This allows us to live in a more embodied way that positively benefits ourself, relationships, and community. Megan enjoys working with adults dealing with a variety of issues related to mental health to help them create an environment of healing that restores safety and control in their lives. Megan is currently accepting Soonercare and private pay clients.
Celeste is a Licensed Professional Counselor Candidate. Celeste approaches therapy as a supportive collaborator with her clients. She walks alongside the client as they bravely work towards healing the wounds of their past. Celeste enjoys working with adults and adolescents with a range of presenting concerns. She strives to create a non-judgmental space for clients to feel seen and heard through acceptance and compassion.

Celeste truly enjoys her work with clients and would be honored to partner with you as you embark on your healing journey. Celeste uses a person centered approach and believes that the client is the ultimate expert on their life. Celeste also can incorporates music into her work with clients who are interested.

She earned her Bachelor's in Psychology at the University of Central Oklahoma and her Masters's degree in Mental Health Counseling from Oklahoma State University.

Outside of Celeste's professional life, she enjoys playing music with her husband and spending time with her two dogs, Yoshi and Peach.
Celeste Northam, MS, LPC Candidate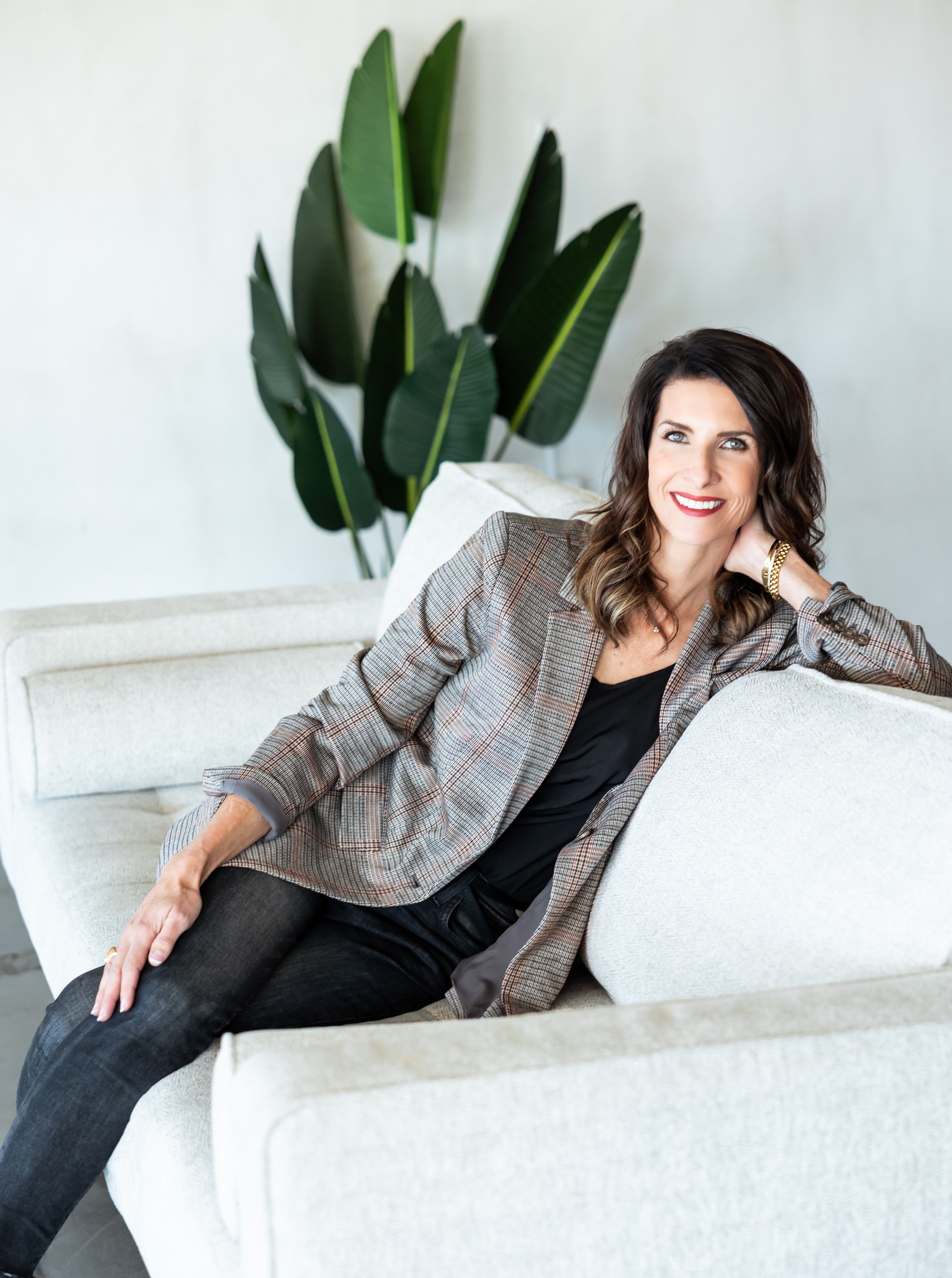 Casie Moore, MS, LPC Candidate
Casie's approach to counseling is built on understanding that no matter where you are in life, everyone needs a safe place where they can truly be "human" without judgement. It is my belief that courage is the foundation of the counseling environment. The courage of a client to allow a therapist to be present while they work through their needs takes beautiful and oftentimes immense courage. A therapeutic relationship can heal and direct the well-being of past and present experiences that are affecting balance and peace through restoration, rebuilding, and renewing practices. Casie's client focused approach emphasizes strength-based resilience that targets the client's needs and may utilize therapies such as cognitive behavioral techniques (CBT), internal family systems (IFS), solution-focused therapy, and mindfulness techniques among others.

"Through my own challenges, growth and healing processes I have a newfound passion to help others progress toward living their lives to the fullest. Becoming an LPC is allowing me to serve as a source of support and encouragement for others to experience positive change through spiritual, emotional, and physical wellness." - Casie Moore
Kevin is a Licensed Marriage and Family Therapist Candidate. He approaches therapy systemically and enjoys working with teens, adults, couples, and families. He intends to meet clients where they are as they work through trauma, divorce, relational difficulties, anxiety, general stressors, and more.

Kevin works closely alongside his clients to help them obtain the goals they set out to achieve in the therapeutic process. He is a firm believer in the importance of the relationships of those around us, and the way they shape who we are, recognizing that when these relationships are fractured, we find ourselves struggling to identify our sense of wholeness. Kevin hopes to help guide his clients back to the best version of themselves in a safe and non-judgmental setting that allows them to feel comfortable and empowered.

He earned his Bachelor of Arts in Religion from Oklahoma Baptist University in 2017 and obtained his Masters Degree in Marriage and Family Therapy from Abilene Christian University in 2022. Kevin utilizes Contextual theory, Emotionally-Focused therapy, Cognitive Behavioral Therapy, and a few other techniques in practice to ensure clients are addressing their needs from a holistic approach that supports overall growth and change.

When Kevin isn't with clients, he loves to be with his family, his AussieDood Crosby, rock climbing, and reading.Kevin is currently accepting Soonercare and private pay clients.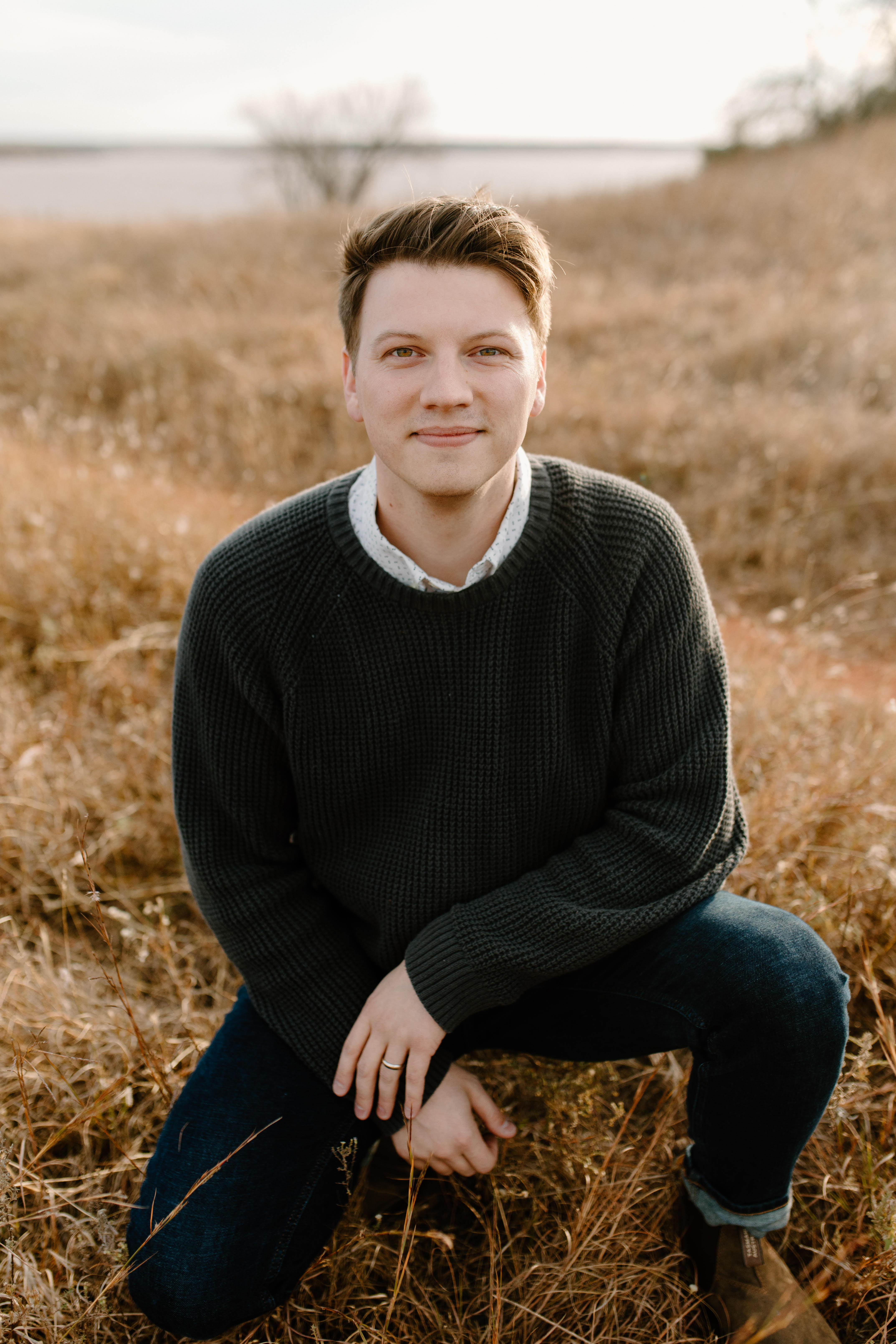 Kevin Feamster, MMFT, LMFT Candidate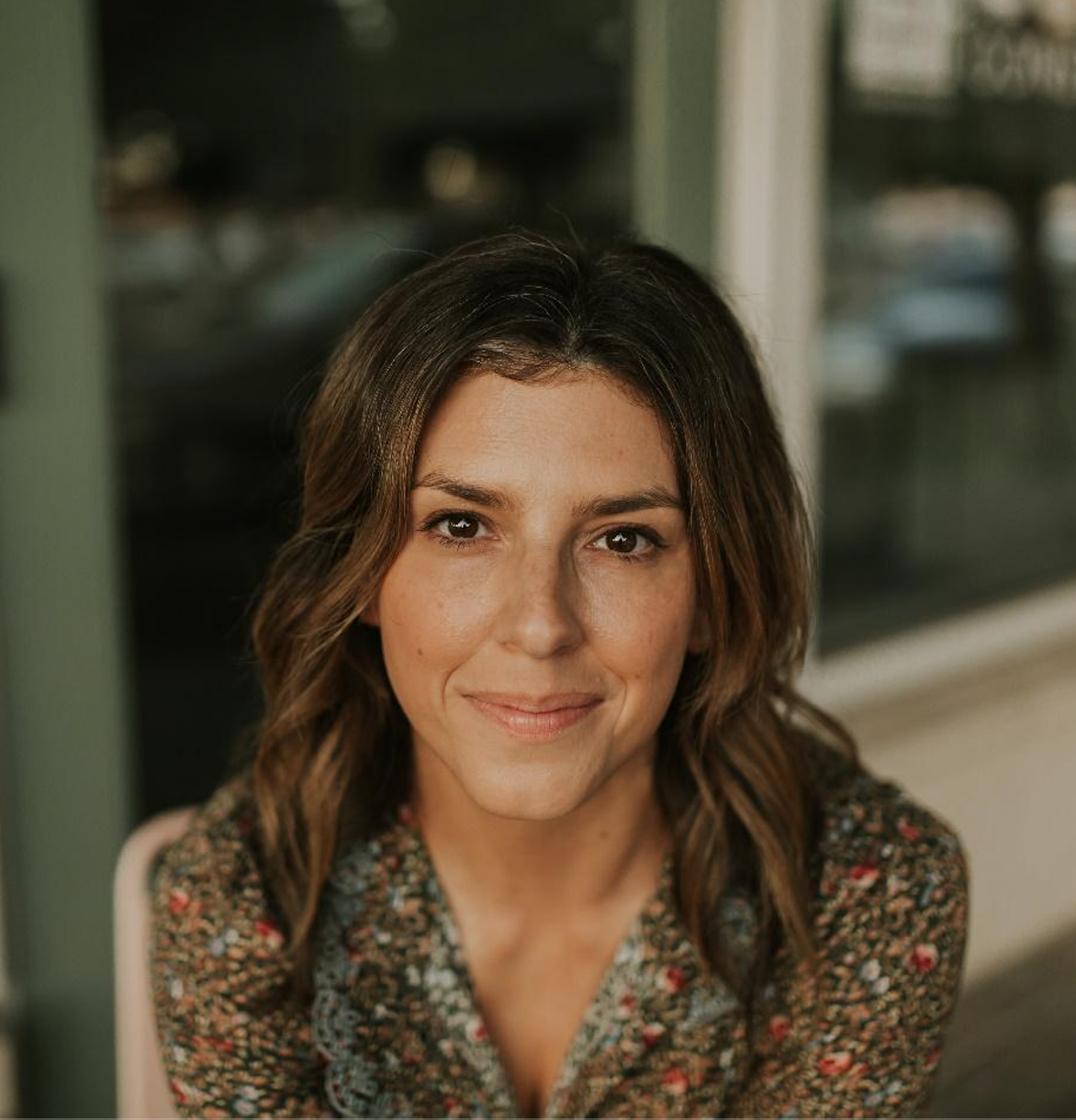 Amanda White, LPC Candidate
Amanda is an LPC Candidate with a Master of Education in Applied Behavioral Sciences from Oklahoma City University, and a Level 1 Certification from the Hakomi Institute in Mindfulness-Based Somatic Psychotherapy.

Amanda employs the philosophy that meaningful change is possible when we accept ourselves completely, in this moment, exactly as we are. She believes that healing occurs through the alchemy of a conscious therapeutic relationship based on the exploration of the connection we continually co-create with ourselves, our world, and each other.

Amanda works with adults and couples. Areas of interest include belonging, relationships, intimacy, sexuality, systemic issues, anxiety, depression, and relationship with the body and food. LGBTQ-friendly.
Traci believes that to be human is to struggle, and we weren't created to navigate this life alone. Whether you are struggling to cope with current circumstances, or the effects of painful past experiences, Traci believes meaningful change occurs when a person is given a genuine, safe space that fosters hope, healing, acceptance, and resilience. She believes that all people have it within themselves to heal and would be honored to take part in a collaborative effort to find the strength to process past hurts and find a path forward.

If you are experiencing depression, anxiety, recently lost a loved one, or are overwhelmed in life I would like to work with you to gain insight and enhance the capacity for reflection and self-awareness to better understand and navigate your past, present, and future.

Traci is an LPC Candidate who holds a Bachelor of Science degree in Psychology from the University of Central Oklahoma and a Master of Arts degree in Counseling Psychology from Southern Nazarene University.
Traci Bean, MA, LPC Candidate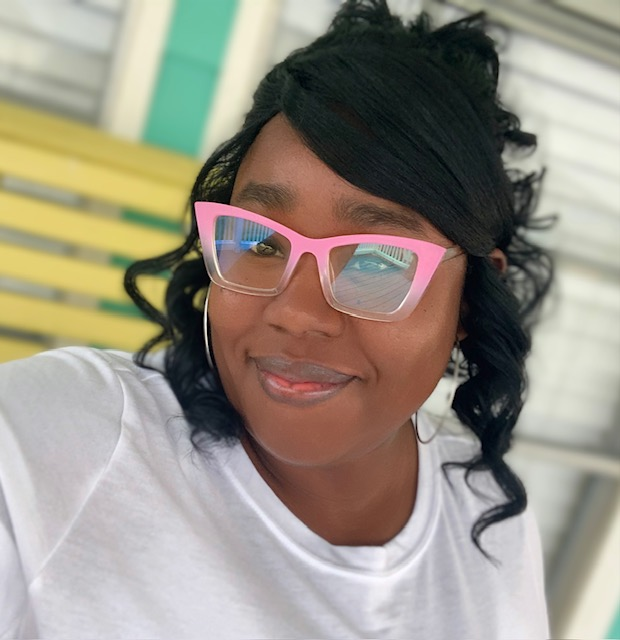 Siobhan Givens, MS, LPC Candidate
Siobhan's personal philosophy of counseling is rooted in her belief that people come from all walks of life and as therapists it is our obligation to meet individuals where they are in the present moment. Siobhan seeks to assist clients in navigating their challenges by being empathic and offering unconditional positive regard. She respects clients as the experts of their lives and simply acts as a guide in supportively walking alongside them as they face their endeavors. She believes that, within each of us, there are inherent strengths which have the power to help us heal from the inside out and it is the therapist's duty to empower and encourage clients to discover, identify, and utilize these strengths as clients work toward resolution and resolve.

Louis L. Hay said it best with this quote, "You have the power to heal your life, and you need to know that. We think so often that we are helpless, but we're not. We always have the power of our minds...claim and consciously use your power." Our thoughts play an instrumental role in our understanding of the world, our mindset, and our perspectives. By walking with clients through their journeys and offering support and guidance, Siobhan seeks to empower clients to create the change they want to see for themselves and their lives. Siobhan's approach to counseling is eclectic, as she utilizes tools from different theoretical frameworks, including Cognitive Behavioral Therapy (CBT), Dialectical Behavior Therapy (DBT), Motivational Interviewing (MI), and Person-Centered Therapy (PCT). She is also open to exploring alternative treatment approaches, within her scope, as she adheres to her obligation to provide the care and treatment that best meets the needs of the client.

Lastly and above all else, Siobhan holds to treating all clients with respect and compassion, regardless of their circumstances. She understands the courage necessary to take the step of asking for help and is diligent about meeting every client with acceptance and understanding.
Katie is a graduate intern and hopes to specialize in complex trauma. She is working toward a Master's degree in Mental Health Counseling from Oklahoma State University, and earned her Bachelor's degree in Psychology from the University of Central Oklahoma. Katie's intention in dedicating her life's work to this sacred profession comes from a place of great hope for the wounded and the vulnerable ones. She is honored to meet clients where they are with genuine presence and empathy.

Katie is an obsessive hobbyist, with an eclectic range of interests, expertise, and curiosity. She shares a home with her dog, Sully, her cat, Kitten, and her rabbit, Nimbus. A lover of all things lost, discarded, vintage, and "once-loved", Katie has the special ability to find something to cherish about everything and everyone that crosses her path.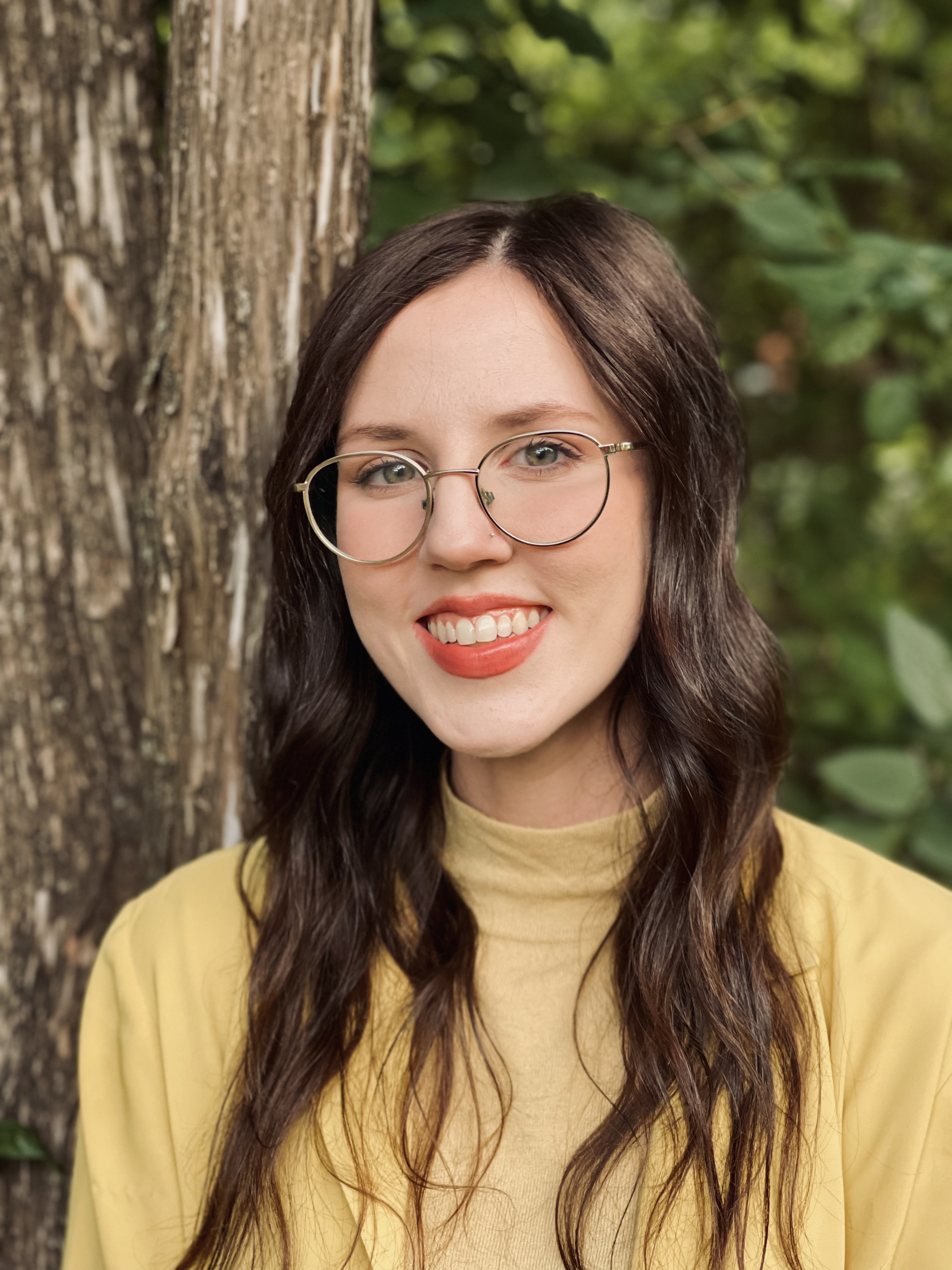 Katie Moore, Graduate Intern
Anne Sigrid Urstad-Farrell, Graduate Intern
Annie is in the final year of her Masters degree in Clinical Mental Health Counseling as well as being a Certified Life Coach. She believes that the better we know ourselves and our own boundaries, the more aligned we become. She provides support by providing a safe environment and a listening ear. Her approach is holistic, person-centered, and goal-oriented. She believes you are the expert in your life, and that together you can work through negative thinking patterns and implement psychological tools for a healthy mindset and outlook on life. Her areas of interest are self-esteem/confidence issues, life adjustments, body image difficulties, depression, anxiety, stress management and relationship issues.

Annie has traveled the world and been surrounded by a multitude of different cultures and people. As an immigrant from Norway, she knows how challenging it can be to move to a different country with a different culture. She is a recent transplant to Oklahoma and loves everything outdoorsy as well as spending time with her two dogs.
Our Services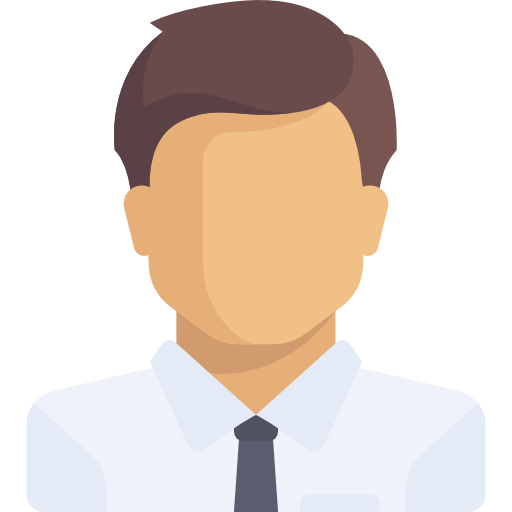 Individual Counseling
In Individual Counseling we typically seek to help people who are struggling feel better. Our therapists guide clients to explore thoughts, feelings, habits and experiences so clients can better understand themselves. We use research based therapeutic techniques, such as Cognitive Behavioral Therapy (CBT) and Mindfulness-Based approaches.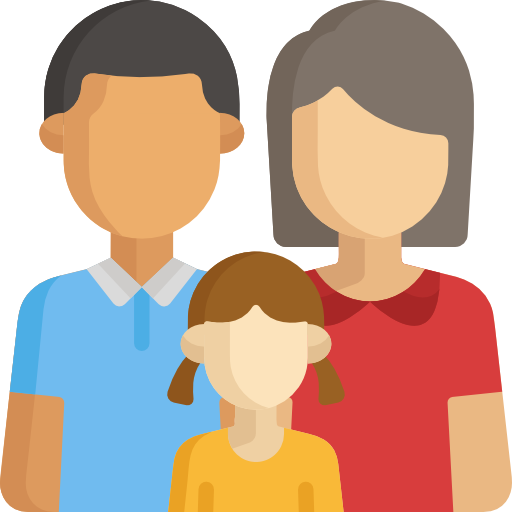 Family Therapy
Our therapists understand that individuals are inseparable from their network of relationships. In family therapy, we look at family relationships, behaviors and patterns and set goals to improve family functioning and the well-being of family members. Family therapy can be helpful in improving communication and problem-solving approaches.
Couples Therapy
We believe healthy communication leads to better understanding between partners and understanding is key to a successful relationship. Our therapists help couples navigate relational struggles and improve affection, closeness and respect.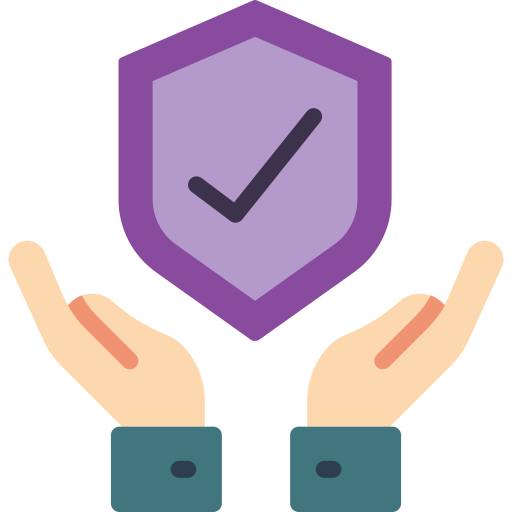 Life Coaching
Our Certified Life Coach will work with you one on one in a safe, non-judgmental environment to provide support and guidance as you navigate your journey toward living your life to the fullest. Together, you will address challenges, explore strategies, set healthy goals and develop a focused, flexible plan to help you accomplish set goals. It is the Life Coach's desire to listen, empower and motivate to help you work toward goals, resiliency and personal fulfillment.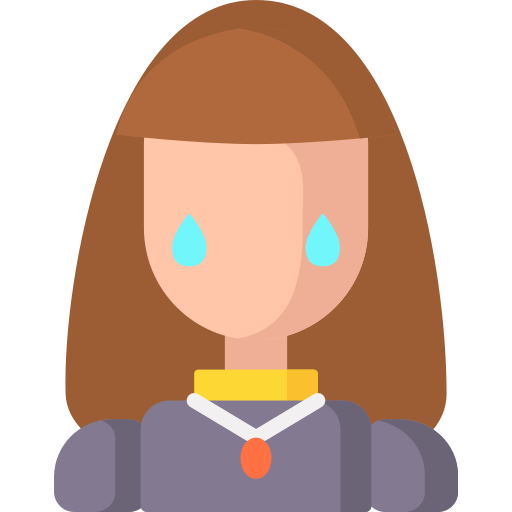 Grief Counseling
Grief Therapy can help you identify and solve problems associated with navigating the grief process. Grief is a reaction to ANY type of loss, while bereavement is a type of grief involving a loved one. Grief is not limited to feelings of sadness. It can also involve guilt, yearning, anger and regret. Emotions related to grief are often surprising in their strength or mildness. They can also be confusing. Whether you or your child is experiencing complicated grief, anticipatory grief or normal grief, we would be honored to work with you on your grief journey.
Therapeutic Yoga Classes
Our therapeutic yoga classes are based on research that shows yoga can enhance mood and overall sense of well-being, as well as help students manage symptoms of depression, anxiety and trauma. Our intent is to build resilience by connecting students to inner resources such as breath and mindfulness. All of our classes incorporate deep breathing exercises, which have been shown to decrease stress, relieve pain, improve immunity, lower blood pressure, improve digestion, and stimulate the lymphatic system which detoxifies the body. Click here for information and registration.
Insurance/payment
Please contact your insurance company prior to contacting us. Inquire about your deductible, copay, and coinsurance (this is the percentage of costs you will pay after your deductible has been met). Be sure to find out whether you need a referral or preauthorization.
We are in network with a few insurance carriers, including Aetna, BCBS, Beacon Health, Healthchoice, Tricare, United and WebTPA. If we are in your network, we will file claims on your behalf. Any copay or coinsurance is due at the time of service.
Private insurance billing is done by Trisis Medical Billing.
Contact Us