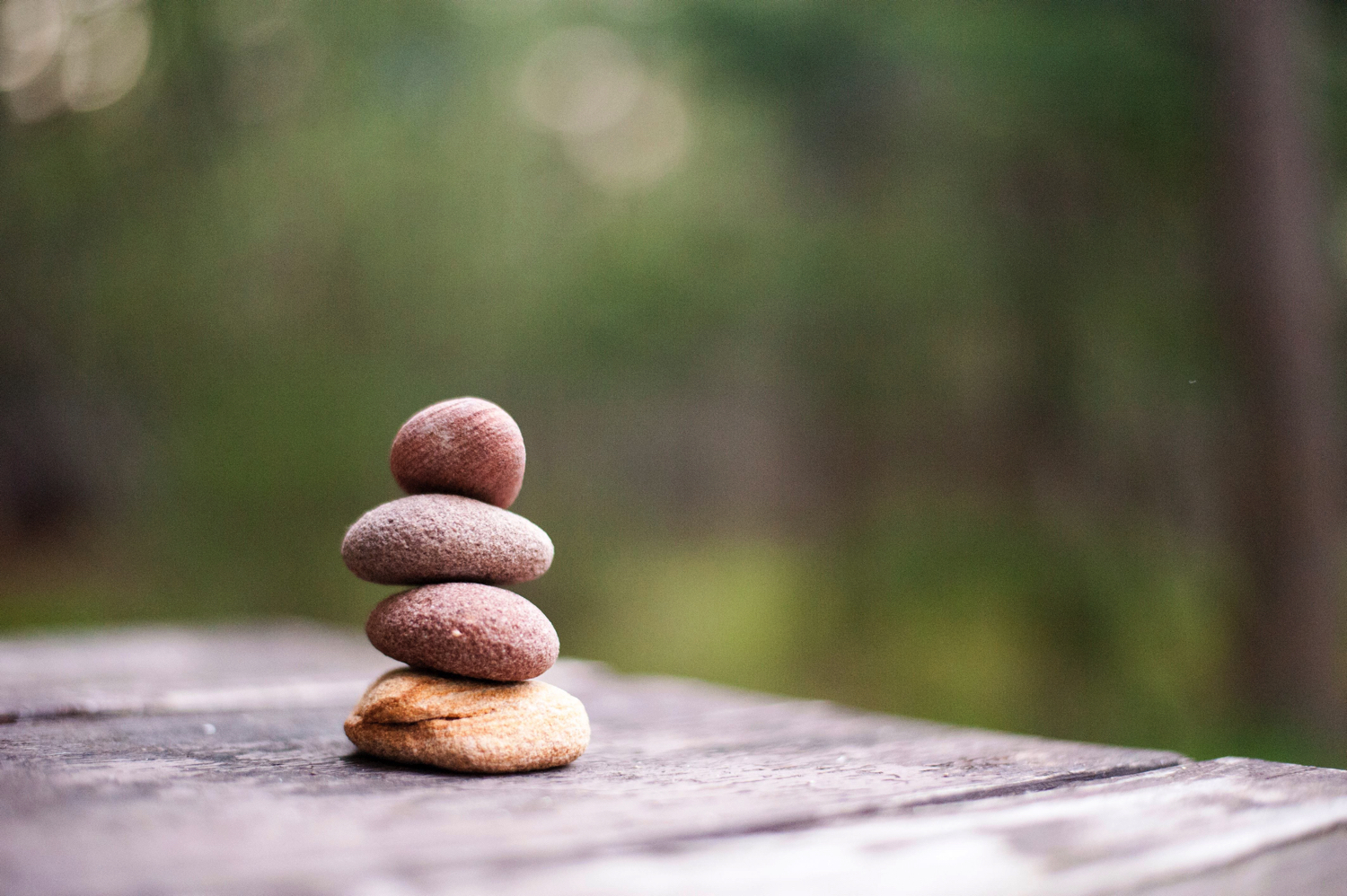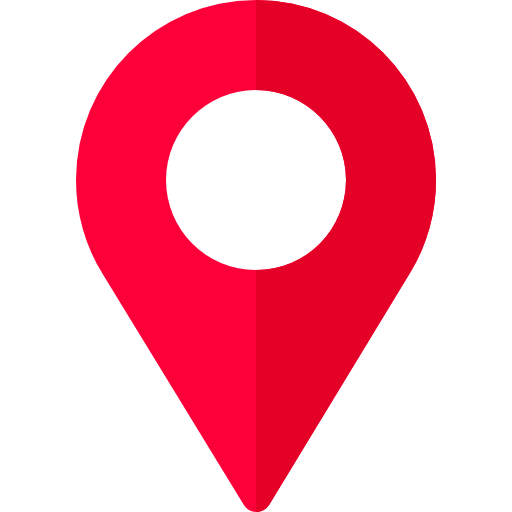 Our Locations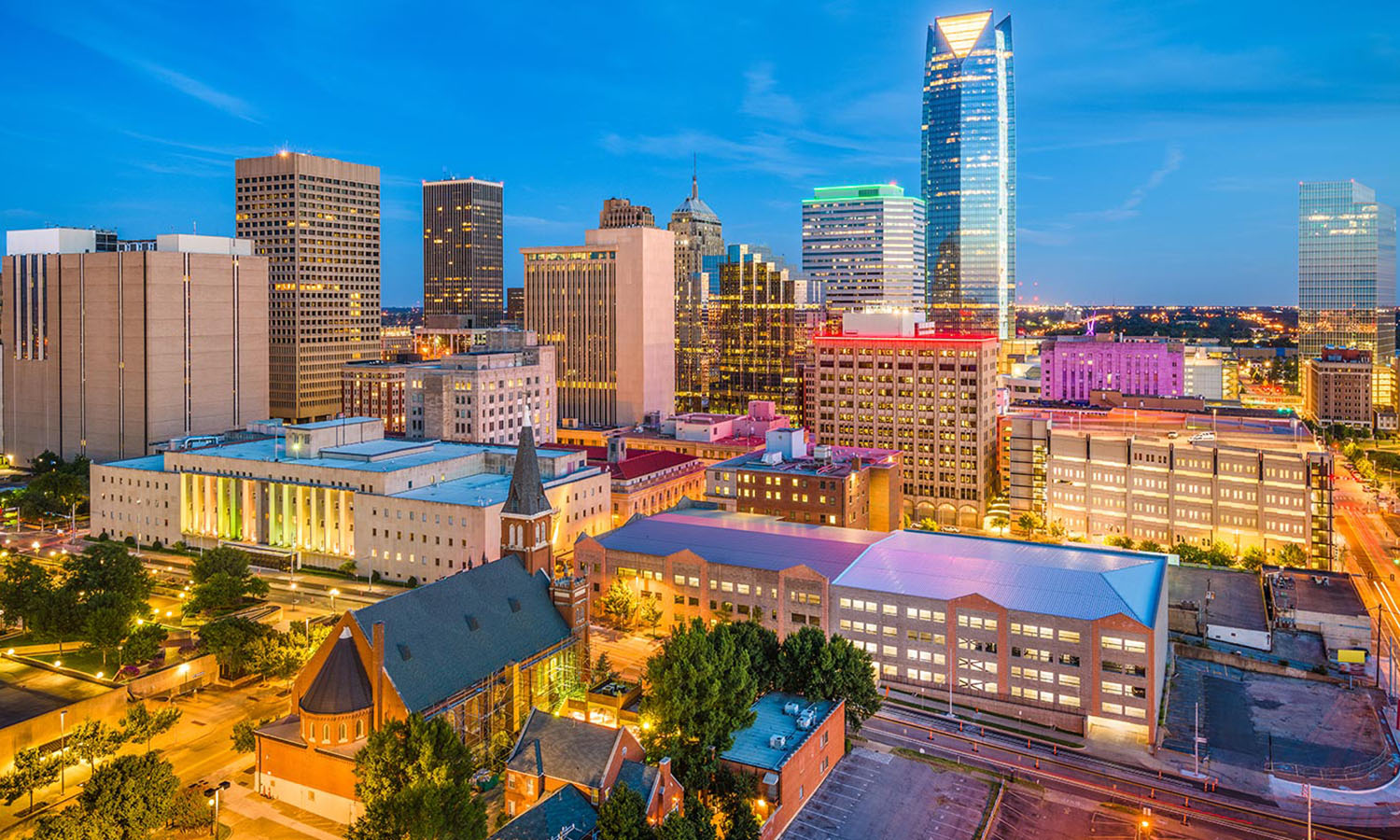 1000 W Wilshire Blvd
Ste 224
Oklahoma City, OK 73116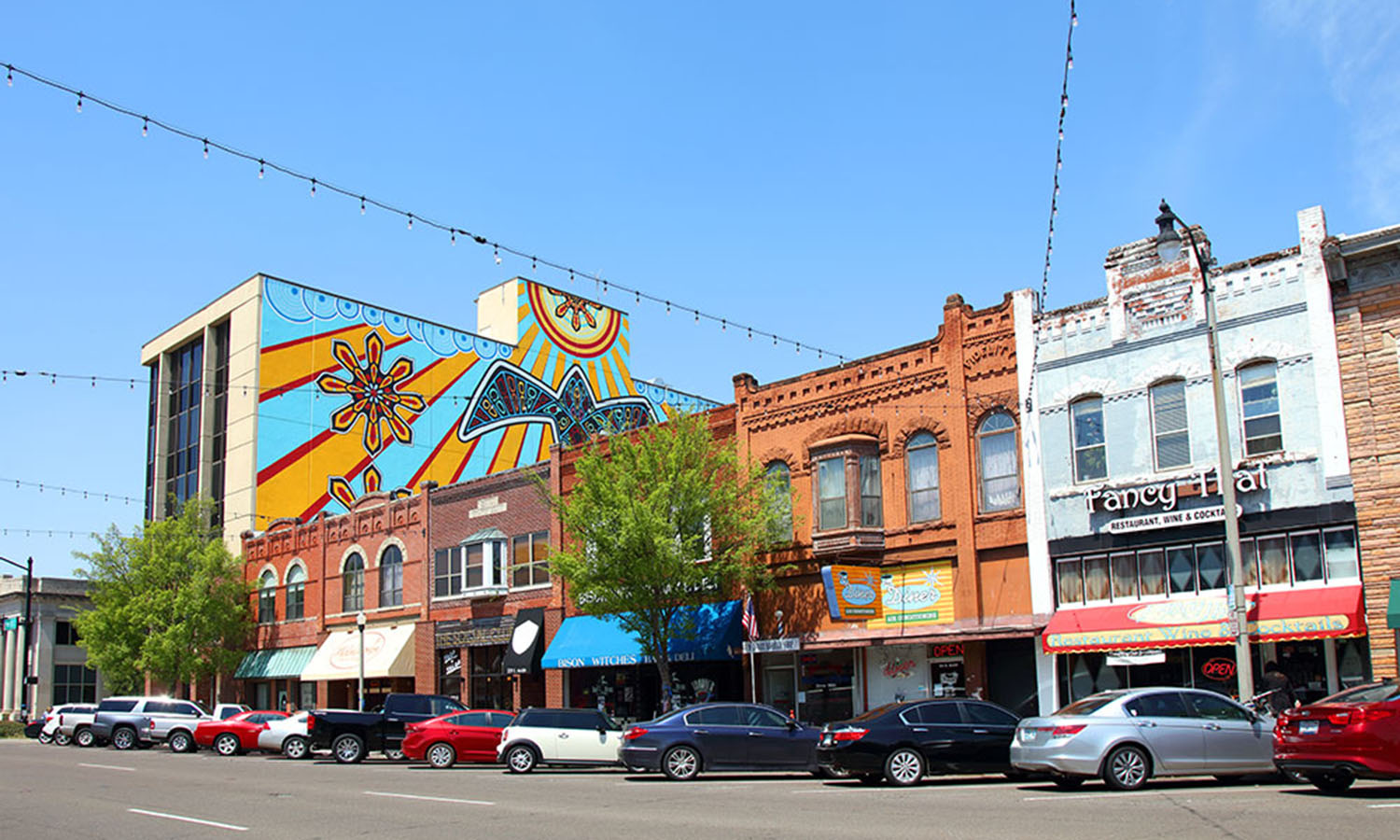 611 24th Ave. SW
Ste 101
Norman, OK 73069
Our Mission
Welcome to Penny Lane Therapy! Our goal is to help you live a balanced, fulfilling life. We will guide you through the therapy process in a safe, non-judgemental atmosphere which will put you at ease.
We will help you set measurable goals in order to acheive resolution and healing. We will adapt the therapeutic process to meet your individual needs so you can see the results you want: increased self-esteem, improved self-care, decreased self-defeating behaviors, greater hope and joy.
We are passionate about helping others improve their mental, physical, and emotional wellness. We will help you develop coping skills and the tools to help you change your thoughts, emotions, and behaviors. Together we will find the life balance you have been looking for.
Our therapists use research based therapeutic techniques such as Cognitive Behavior Therapy (CBT) and Mindfulness-Based Approaches. We can help you journey toward wellness and away from symptoms of stress, anxiety, depression, loneliness and isolation, attention deficit hyperactivity disorder, oppositional defiant disorder, obsessive compulsive disorder, and intermittent explosive disorder.
We'd love to help you take the first step in improving the overall quality of your life!
Our Therapists
LeAnn Chastain, M.Ed., LPC
LeAnn Chastain is a Licensed Professional Counselor and has been a therapist since 2015. She earned a Bachelor of Science in Secondary Education from Oklahoma State University in 1987, a Master of Science in Mathematics from the University of Oklahoma in 1990, and a Master of Education in Guidance and Counseling from the University of Central Oklahoma in 2013. Before becoming a therapist, she gained over 25 years of experience in education, including 6 years as a School Counselor.

LeAnn enjoys working with women, men, couples, families and teens. She currently accepts clients with Soonercare and private insurance.
Suzie Price, LPC, FT, NCSC has over 30 years of experience working with children in schools, advocating for them to be successful. Her ability to understand and navigate the school system enables her to work hand-in-hand with children, parents, teachers and School Counselors. She has experience with Individual Education Plans (IEP), Behavior Intervention Plans (BIP) and Section 504 Plans.

In January, 2019 the Association of Death Education and Counseling awarded Suzie the distinction of being a Fellow in Thanatology (FT) for her 14 years of work with children and families who are grieving the death of a loved one. Whether you or your child is experiencing complicated grief, anticipatory grief or normal grief, Suzie would be honored to work with you on your grief journey.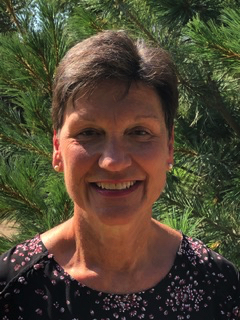 Suzie Price, M.Ed., LPC, FT, NCSC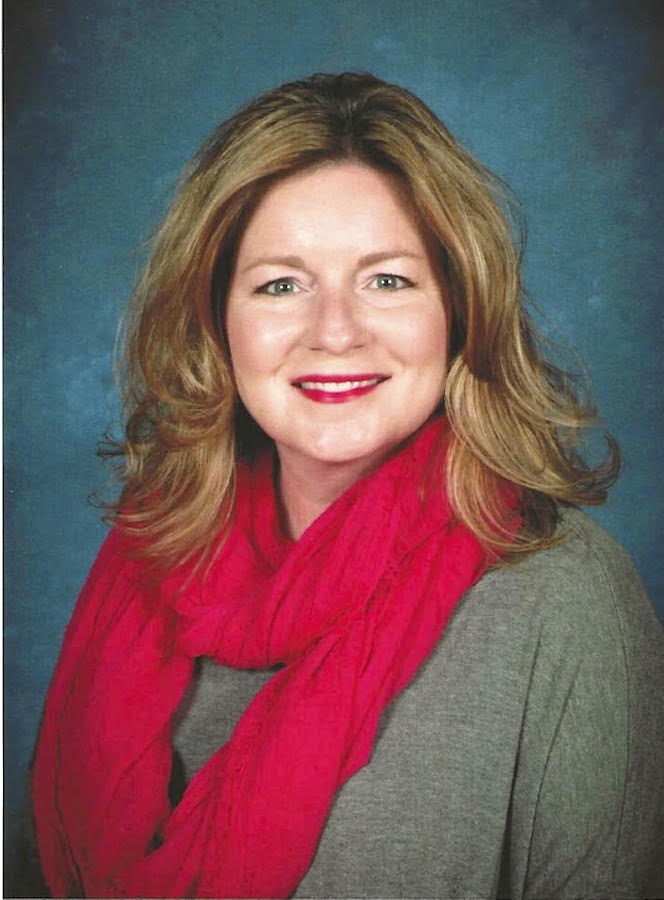 Rhonda Burton, M.Ed., LPC
Rhonda Burton, M.Ed., LPC, is a Licensed Professional Counselor and School Counselor in the State of Oklahoma. She received a Bachelors in Public Relations from The University of Oklahoma, a Masters of Education from Wichita State University with coursework in Counseling and Student Services, and a Masters of Education with coursework in Community Counseling from The University of Oklahoma.

Rhonda has extensive experience in the public school settings as a Middle School Counselor for four years and an Elementary School Counselor for eighteen years. Her background includes collaboration with teachers, parents, and school personnel to help provide the needed assistance for students in regards to their academic and behavioral needs and interventions. Also, she has worked with children and teenagers in private practice and at the State Health Department Child Guidance Clinic in Norman. Rhonda's approach places a high value on developing relationships with her clients using Client-Centered Therapy.
Megan is a Therapy Intern who is working towards LPC Licensure. She holds a Bachelor's Degree in Elementary Education, a Master's in Community Counseling, a Life Coach Certification, and she is a certified yoga instructor (RYT-200) who has undergone training specific to trauma-informed Yogic practice. Megan takes an integrative approach to counseling that is tailored to meet the needs of each individual client and their desired therapeutic outcomes. Megan is particularly passionate about creating a holistic approach to healing that takes into account past experience, present behaviors, and the person the client desires to become. Megan loves working with children, teens, and adults dealing with a variety of issues related to mental health and help them create an environment of healing that restores safety and control in their lives.

Megan also loves to incorporate the healing power of Yoga and breathwork in the therapeutic setting when a client desires. This, combined with neuroscience and somatic psychology in the therapeutic setting can produce positive outcomes and client breakthroughs, specifically in regards to those who have gone through various trauma in their lives. Through these practices, she creates a nonjudgemental space for clients to explore these feelings and experiences and establish a sense of control and safety within the body and mind. Megan is currently accepting Private Pay clients.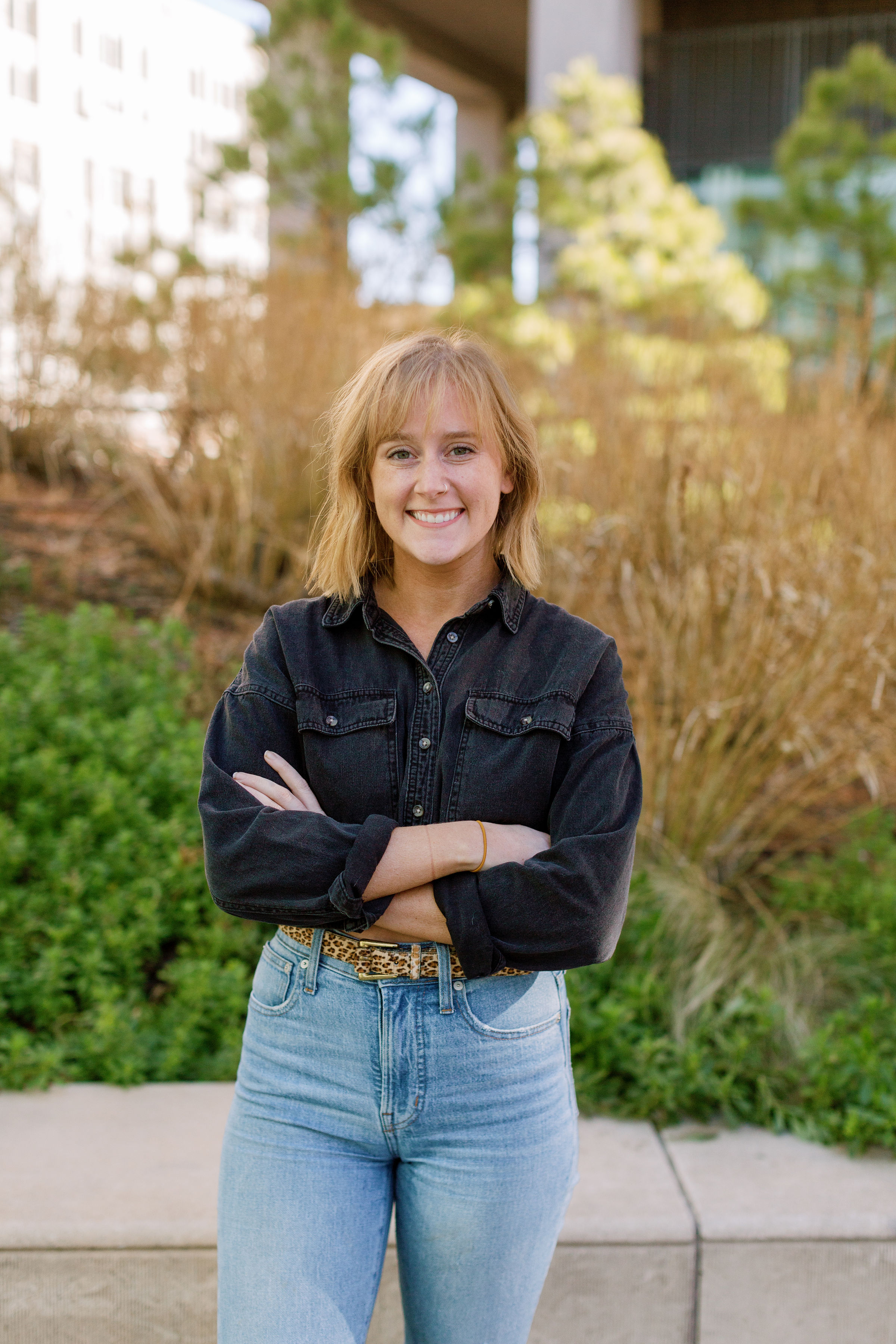 Megan Stephenson, M.S., RYT, Clinical Intern
Lauren Bond, Certified Life Coach
Lauren Bond is a Certified Life Coach specializing in solution-focused therapy. Lauren enjoys working with children, adolescents, and adults who are dealing with anxiety, depression, relationship issues, and any type of emotional stress that comes with life. She helps clients find the best parts of themselves so that they can grow to become the person they have always wanted to be.

Lauren earned a Bachelor of Science in Education in 2014 and will receive her Master of Education in Guidance and Counseling later this year from the University of Central Oklahoma. She has worked in education as an elementary School teacher for the past 5 years. Lauren is certified by the Universal Coach Institute and is also certified as a Solution-Focused Coach.

Lauren is currently working to become a Licensed Professional Counselor and will complete coursework to be an LPC Candidate in December. She accepts private pay.
Curtis is a Licensed Professional Counselor and School Counselor in the State of Oklahoma. He has over 25 years of experience in public education working with children, parents, and other education professionals. Having spent nearly 20 years working as an elementary counselor and eight years as a special education teacher, he has extensive experience in addressing the academic, emotional, and behavioral needs of children of all ages. This background has also provided extensive opportunities and understanding in working with families on developing potential solutions to adequately meet the varying reality of their daily lives.

In addition to his work in the school setting, he has spent the last 15 years working with families that have experienced the death of a loved one. This work has provided him the privilege of walking with both children and adults along their grief journeys.

Outside of his professional life, Curtis enjoys spending time with his wife, two adult daughters, and granddogs. He also has a passion for Special Olympics and has served in various volunteer roles at both the state and local level for twenty-seven years.

Curtis would be honored to assist you in navigating whatever challenge life has placed before you.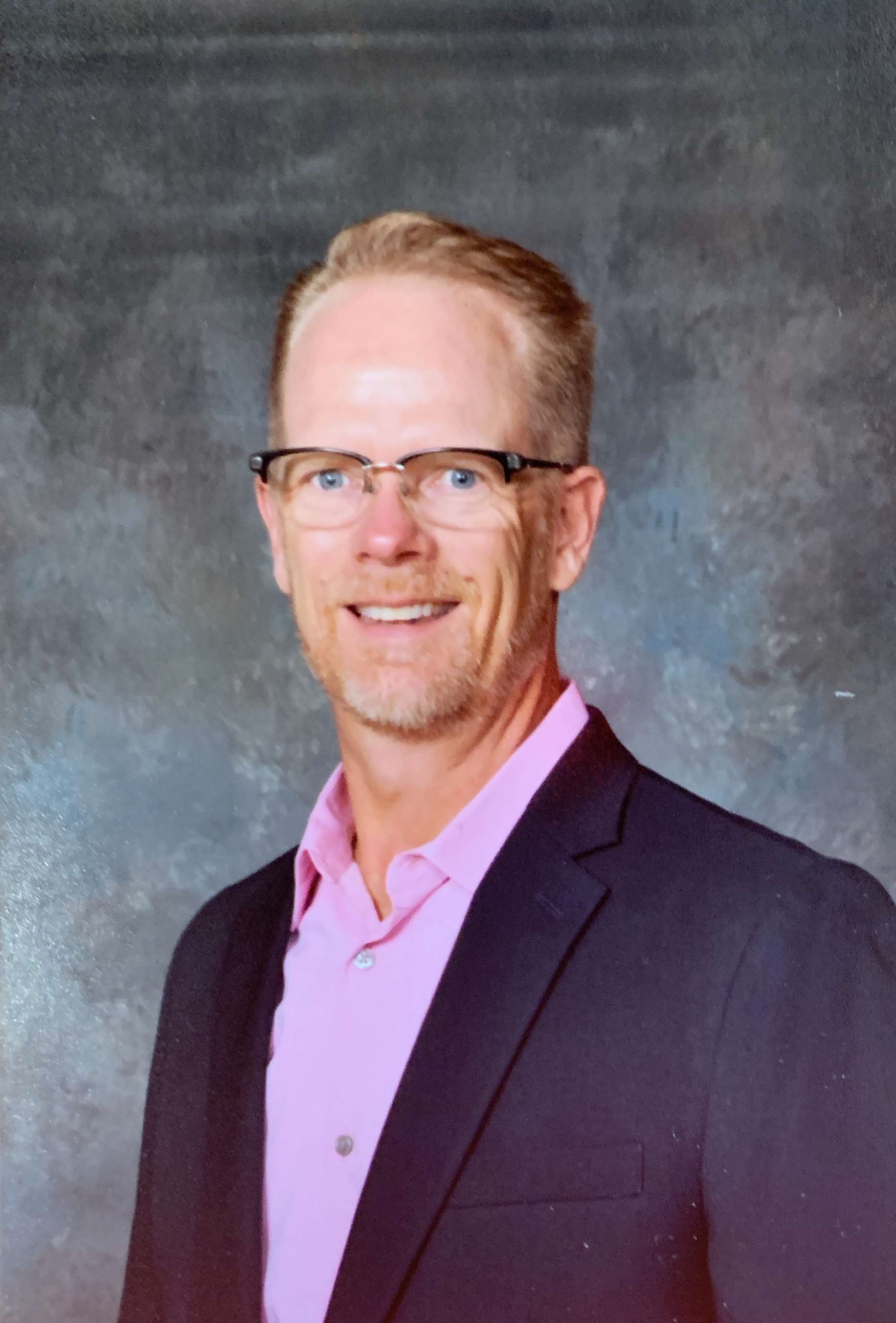 Curtis Boyer, M.Ed., LPC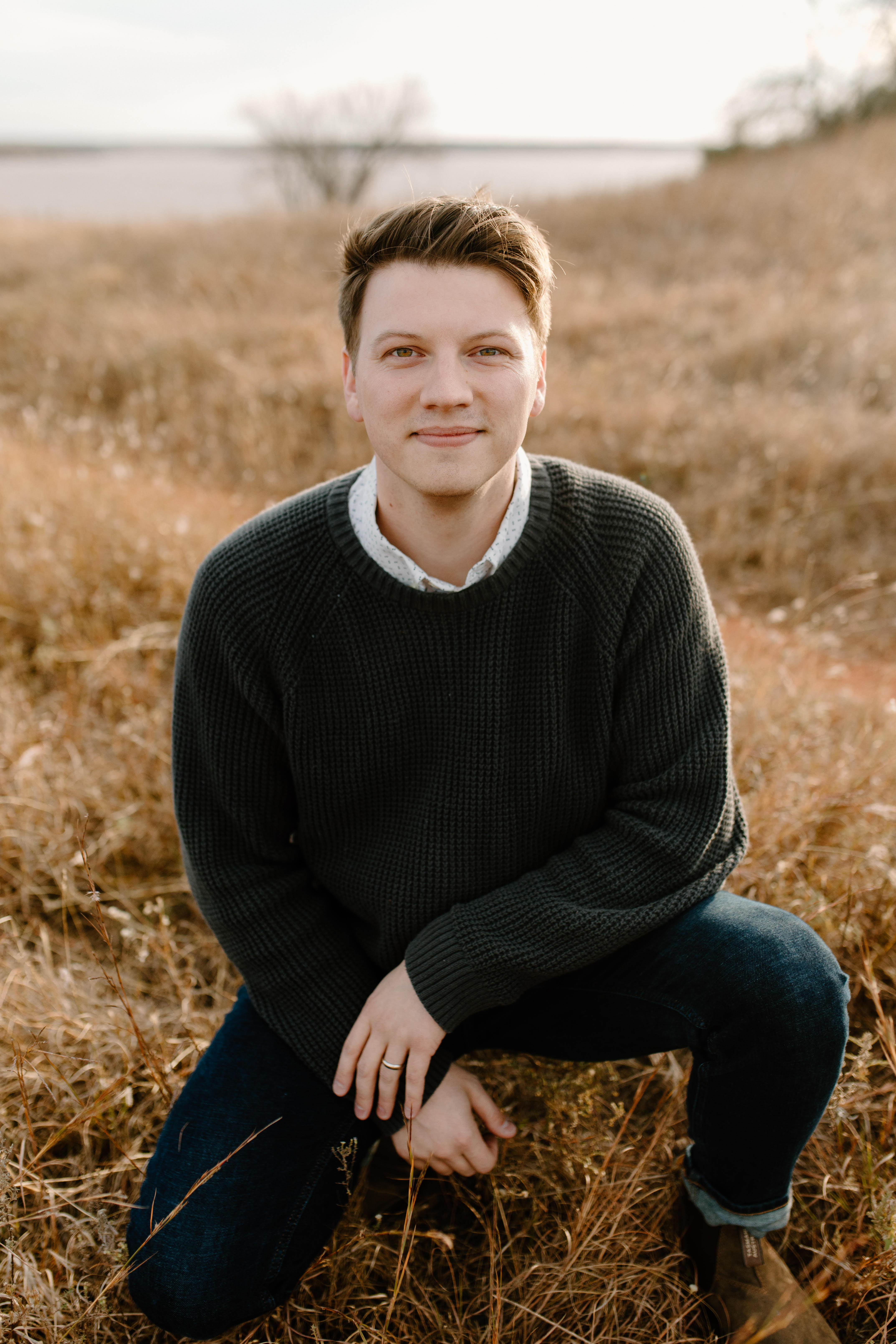 Kevin Feamster, LMFT Intern
Kevin is a graduate intern studying to obtain his Masters Degree in Marriage and Family Therapy at Abilene Christian University. He approaches therapy systemically and places an emphasis on work with couples and families. He intends to meet clients where they are as they work through trauma, relational difficulties, anxiety, general stressors, and more.

Kevin works closely alongside his clients to help them obtain the goals they set out to achieve in the therapeutic process. He is a firm believer in the importance of the relationships of those around us, and the way they shape who we are, recognizing that when these relationships are fractured, we find ourselves struggling to identify our sense of wholeness. Kevin hopes to help guide his clients back to the best version of themselves in a safe and non-judgmental setting that allows them to feel comfortable and empowered.
Penny is a four year-old Golden Retriever. She and LeAnn are a therapy dog team certified by A New Leash on Life. Penny provides clients with comfort and unconditional love and acceptance.

Please let us know if you have pet allergies prior to making an appointment with anyone in our office.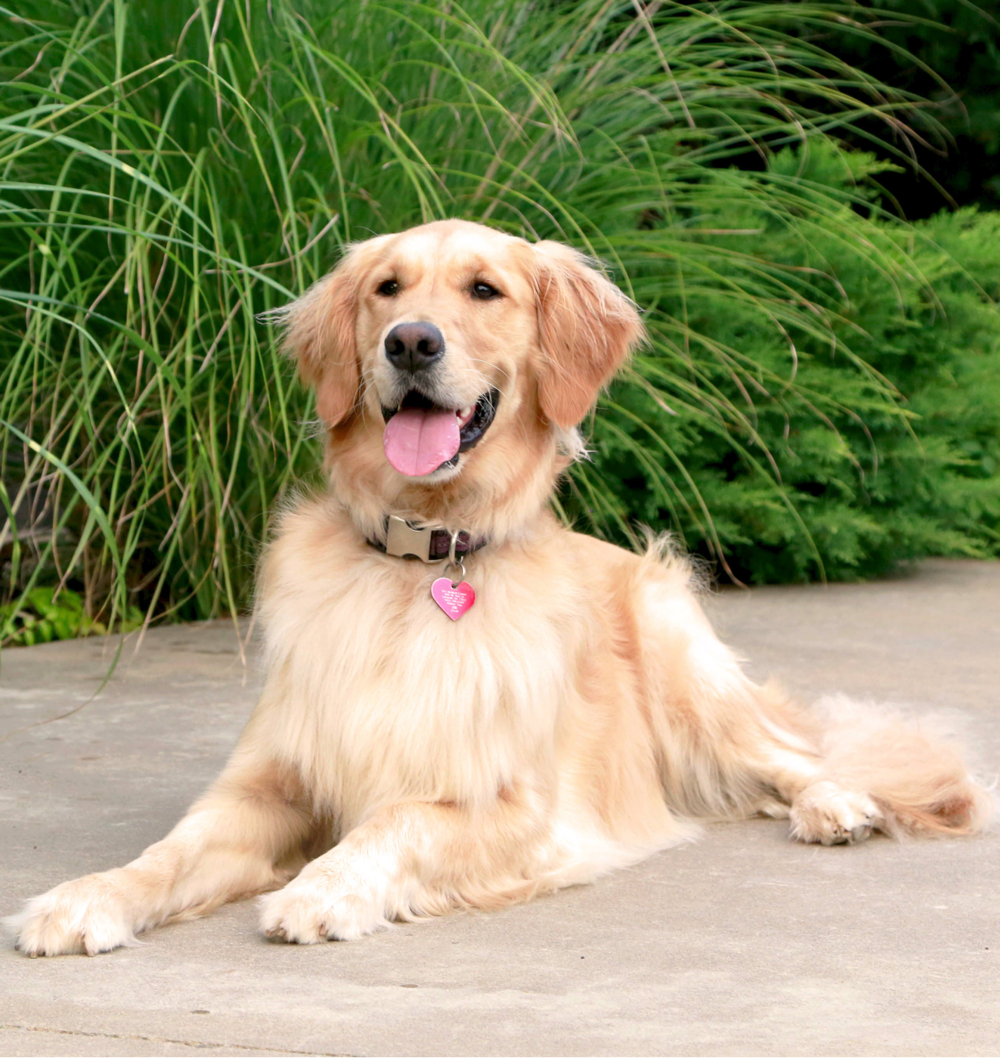 Penny Lane, Certified Therapy Dog
Our Services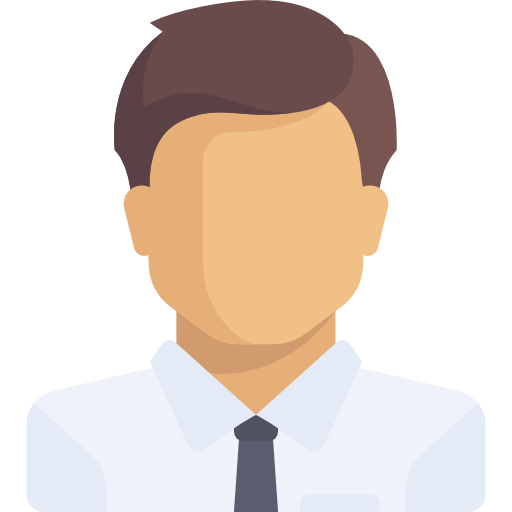 Individual Counseling
In Individual Counseling we typically seek to help people who are struggling feel better. Our therapists guide clients to explore thoughts, feelings, habits and experiences so clients can better understand themselves. We use research based therapeutic techniques, such as Cognitive Behavioral Therapy (CBT) and Mindfulness-Based approaches.
Group Counseling
Group Counseling focuses on topics such as emotional regulation, anxiety, anger or social skills. Participants will develop communication and socialization skills, learn how to express their issues, and develop self-awareness by listening to others with similar issues and forming supporting relationships.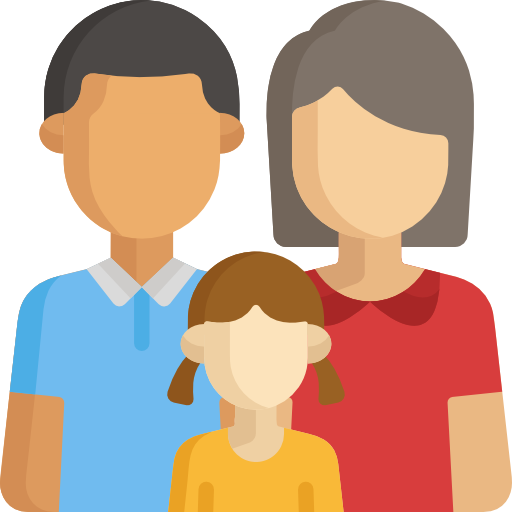 Family Therapy
Our therapists understand that individuals are inseparable from their network of relationships. In family therapy, we look at family relationships, behaviors and patterns and set goals to improve family functioning and the well-being of family members. Family therapy can be helpful in improving communication and problem-solving approaches.
Couples Therapy
We believe healthy communication leads to better understanding between partners and understanding is key to a successful relationship. Our therapists help couples navigate relational struggles and improve affection, closeness and respect.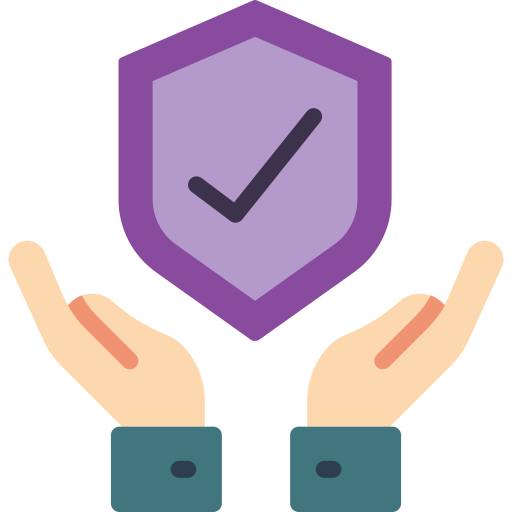 Life Coaching
Our Certified Life Coach will work with you one on one in a safe, non-judgmental environment to provide support and guidance as you navigate your journey toward living your life to the fullest. Together, you will address challenges, explore strategies, set healthy goals and develop a focused, flexible plan to help you accomplish set goals. It is the Life Coach's desire to listen, empower and motivate to help you work toward goals, resiliency and personal fulfillment.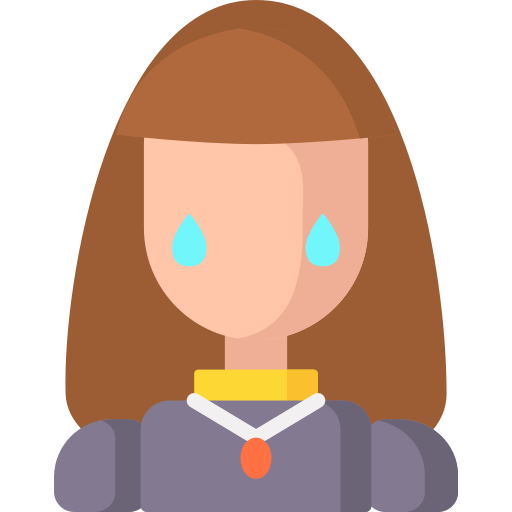 Grief Counseling
Grief Therapy can help you identify and solve problems associated with navigating the grief process. Grief is a reaction to ANY type of loss, while bereavement is a type of grief involving a loved one. Grief is not limited to feelings of sadness. It can also involve guilt, yearning, anger and regret. Emotions related to grief are often surprising in their strength or mildness. They can also be confusing. Whether you or your child is experiencing complicated grief, anticipatory grief or normal grief, we would be honored to work with you on your grief journey.
Therapeutic Yoga Classes
Our therapeutic yoga classes are based on research that shows yoga can enhance mood and overall sense of well-being, as well as help students manage symptoms of depression, anxiety and trauma. Our intent is to build resilience by connecting students to inner resources such as breath and mindfulness. All of our classes incorporate deep breathing exercises, which have been shown to decrease stress, relieve pain, improve immunity, lower blood pressure, improve digestion, and stimulate the lymphatic system which detoxifies the body. Click here for information and registration.
Insurance/payment
Please contact your insurance company prior to contacting us. Inquire about your deductible, copay, and coinsurance (this is the percentage of costs you will pay after your deductible has been met). Be sure to find out whether you need a referral or preauthorization.
We are in network with most insurance companies, including Aetna, BCBS, Beacon Health Options, ComPsych, Healthchoice, WebTPA, Meritain, Healthsmart, Allied National, Multiplan, Frates Benefit, and Tricare. If we are not in your network, we can file the claims for you, however, you will be expected to pay the full cost at the time of service and your insurance will reimburse you.
Private insurance billing is done by Trisis Medical Billing.
Contact Us